Barbara F. Altizer, Publisher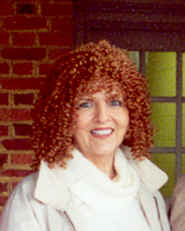 Barbara F. Altizer is a public relations professional whose career combines energy and community advocacy, government service and business interest group administration. She is an experienced administrator, promoter and marketing specialist with wide ranging interests in economic development, government, and the furtherance of the Eastern coal industry, education and historic preservation.

Barbara is publisher of the Coal Leader, Inc., coal's national newspaper.

Her goal is to communicate the latest news and events affecting the energy/coal industries to Coal Leader's readership as quickly as possible.

Altizer was instrumental in founding the Eastern Coal Council (formerly Virginia Coal Council), based in Richlands, VA and has served as its Executive Director since its inception in 1979. The Eastern Coal Council is a coalition dedicated to education and public awareness for coal. Altizer Farmer & Associates, Inc. serves as the administrator of the Eastern Coal Council.

Barbara is a graduate of Southwest Virginia Community College and served as Chair of SVCC Board. She is a member of the National Coal Council and a member of its Outreach Committee; and Chair of NCC's Education Committee. She is a member of Southern States Energy Board's Clean Coal Technologies and Advanced Power Systems Committee; and, a member of the National Mining Association's Public Relations Committee.

She is President of the Jewell Ridge Recreation and Development Corporation, her hometown community. The JRR&DC owns the "Old Company Store" and the former Elementary School. The group has restored the "Old Company Store" and plans to attract a suitable business or industry. The Jewell Ridge Learning Center serves as an off campus site for Southwest Virginia Community College and offers a variety of college classes. Every five years the JRR&DC and the Jewell Ridge Fire Department host the Jewell Ridge Homecoming. Every 4th of July they host a daylong celebration featuring arts and crafts, games for children and musical entertainment ending with fireworks that evening.

During Altizer's tenure with the Greater Richlands Area Chamber of Commerce, the organization attracted nationally known celebrities into the area ranging from Paul Harvey to Johnny Bench. She was instrumental in starting the Richlands Coal Show in 1971, the only coal trade-show in Virginia, which attracted thousands of people into the region. The Coal Show was a wonderful opportunity to showcase the central Appalachian and took place till 1998.

She has been recognized and honored by various organizations and groups.